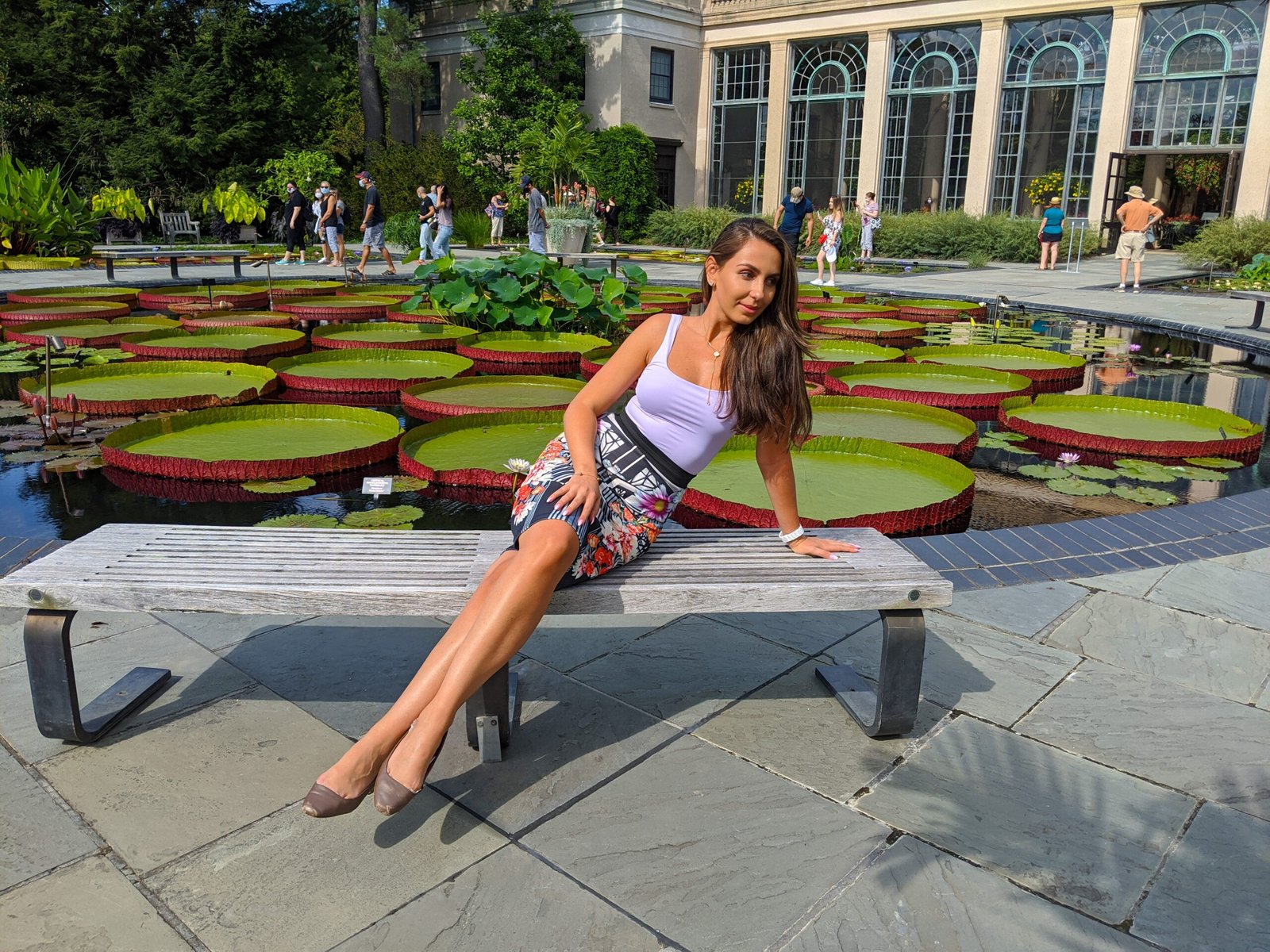 Botanic Heaven near Philadelphia
This summer while traveling on the election campaign coverage I found amazing botanic heaven just outside Philadelphia – Longwood Gardens is worth the visit if you are anywhere in that area. Located just 45 minutes away from Philly and less than half an hour from Wilmington, DE (where we stayed to cover the DNC 2020) this enormous garden collection truly impressed me with its aesthetics.
Longwood Gardens consists of over 1,077 acres of gardens, woodlands, and meadows and feature more than 4,600 different types of plants and trees. Walking through the beautiful alleys suddenly uncovers glass-covered summer houses with exotic plants, a large conservatory with an amazing interior, or a wooden treehouse.
The atmosphere which reminds me of historic Italian gardens has a romantic vibe which makes it perfect for big celebrations such as weddings or anniversaries there.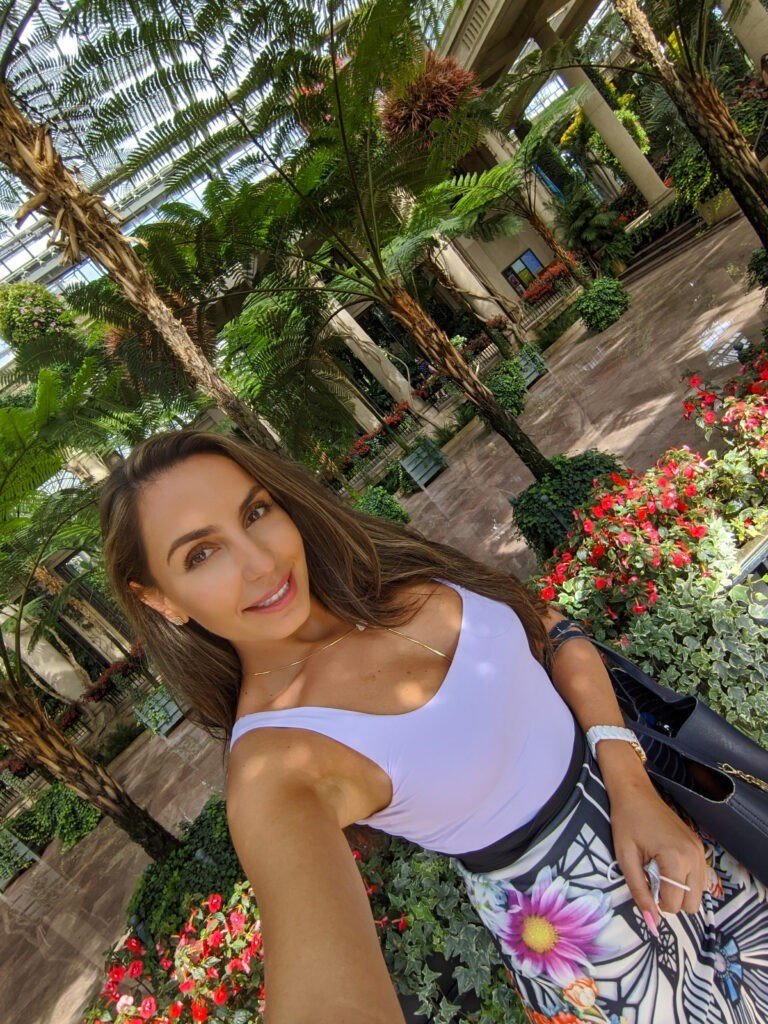 In fact, all the magnificent fountains in the Longwood Gardens look like Italian inspired even though a big part of the architecture has a French connection. The history of this incredible botanic heaven dates back to 1730 and the Peirce-du Pont House which was the home of the Peirce family until 1905. Now the du Pont House is one of the oldest structures in the gardens.
A highlight of the summer is massive water-platters and more than 100 types of colorful day- and night-blooming hardy and tropical waterlilies put on a spectacular show.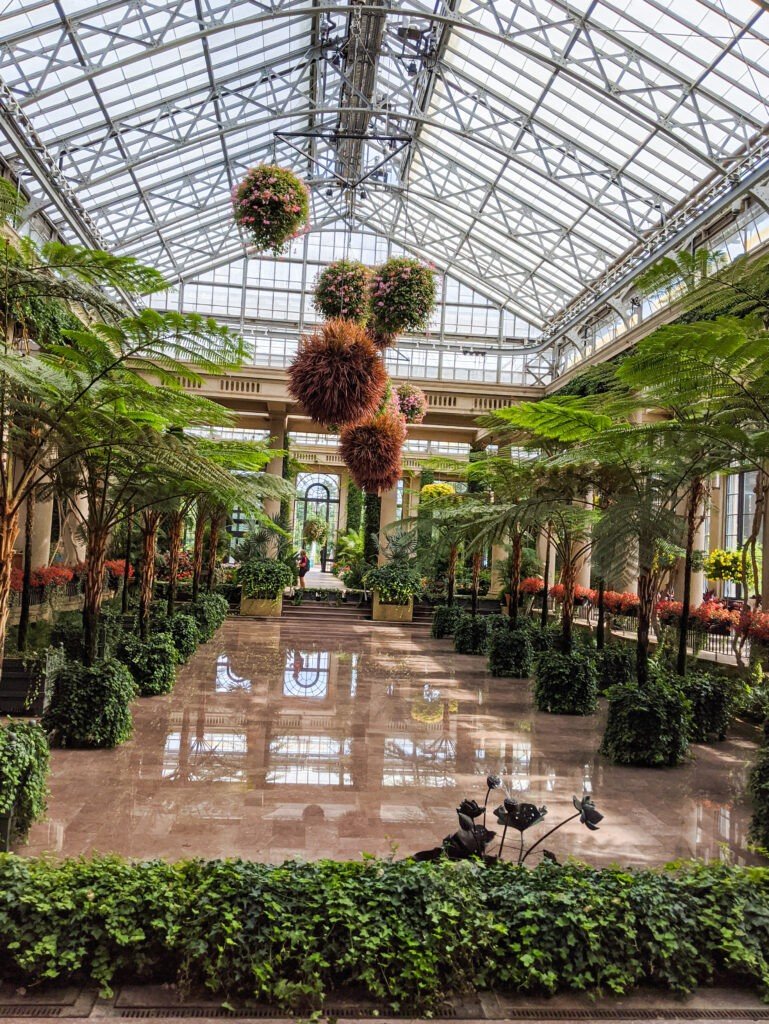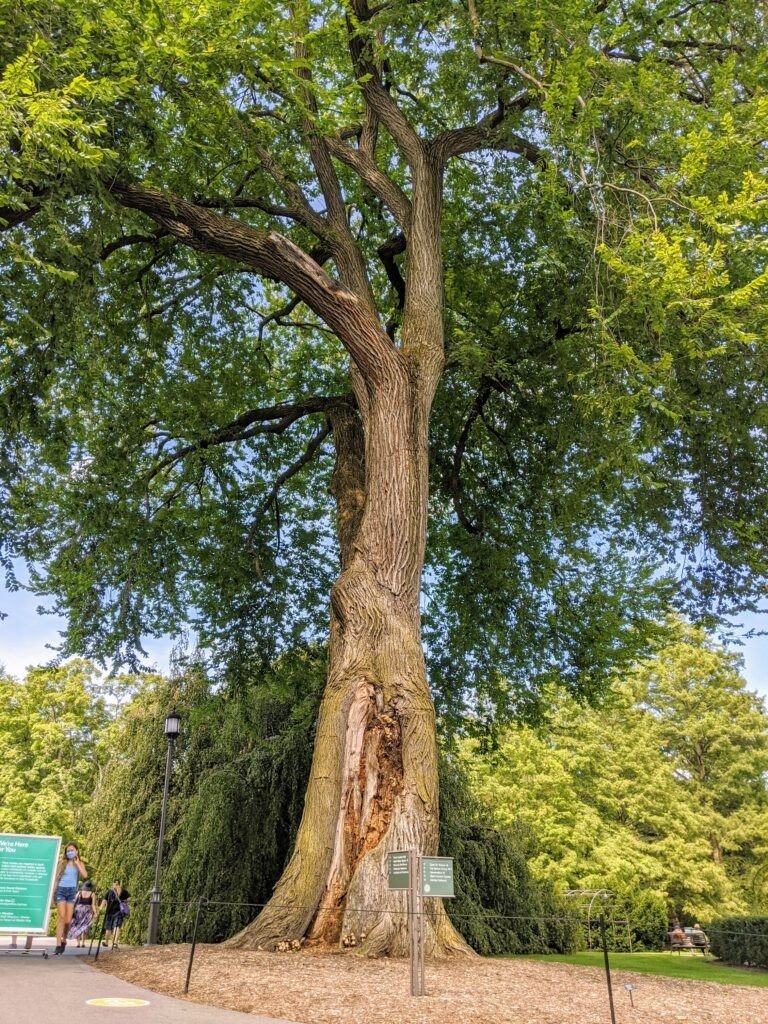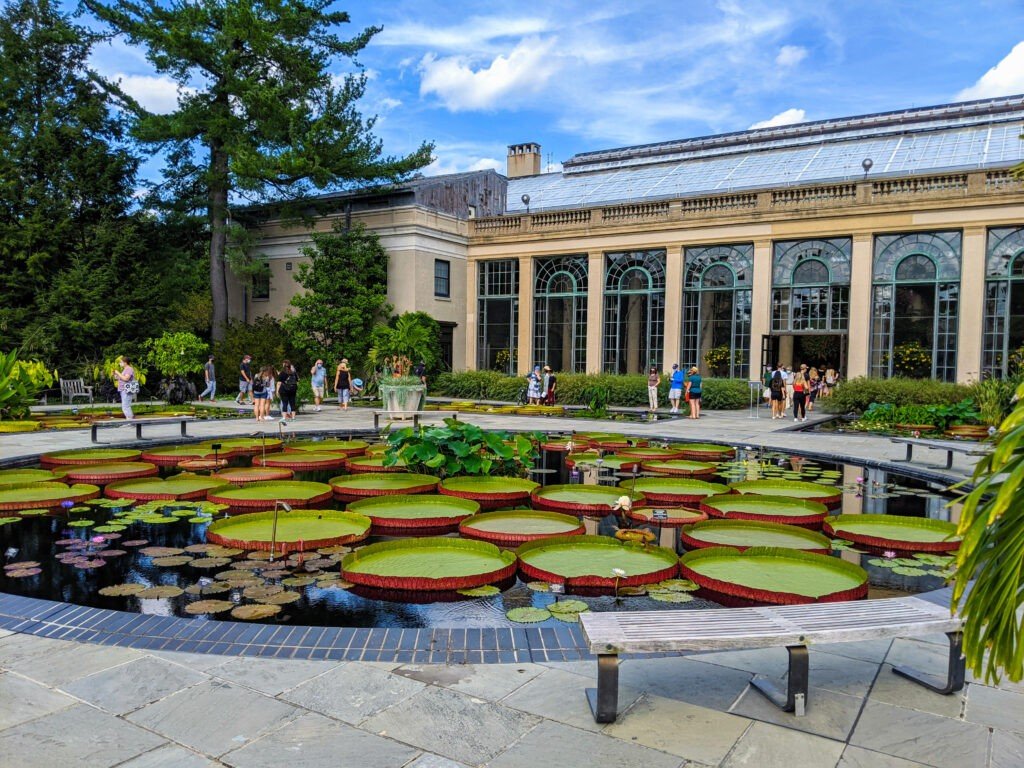 View this post on Instagram

Sneak Peek inside the gorgeous Longwood Gardens nearby Philadelphia! Full blog post: https://rb.gy/iz5fl8 #longwoodgardens #botanicgarden #travelusa #destinations #waterlily #instatravel #blog #conservatory @longwoodgardens @_travelusa