Day trip to the labyrinth of House on the Rock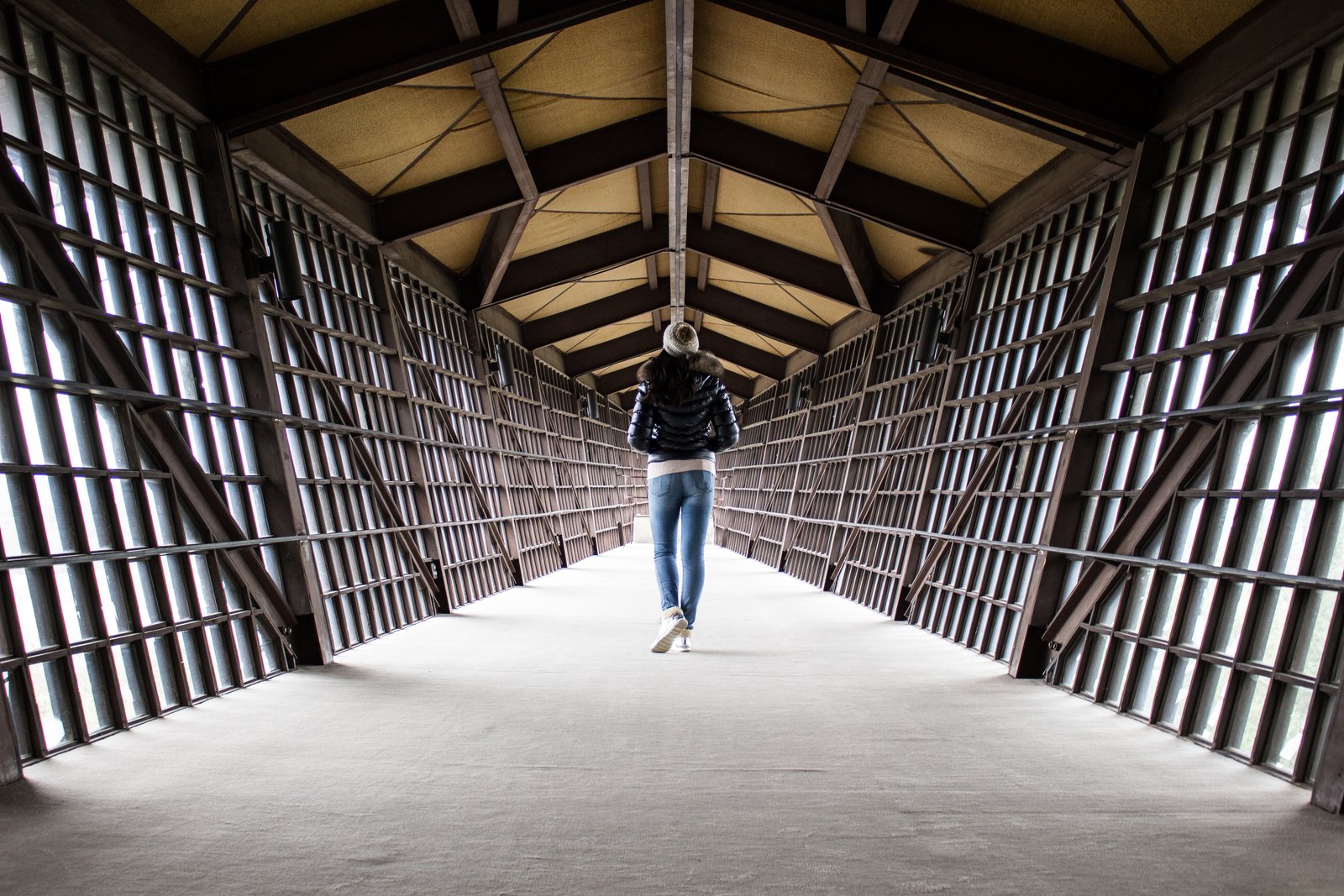 For a long time I have been postponing visiting the House on the Rock in Spring Green, WI but now just days before Thanksgiving and after the Election Day I finally made time to explore the place. The attraction is located just 3 hours northwest of downtown Chicago so some friends and I headed there as early as 7 am (on a Sunday morning).
The resort was originally built as a private residence by Alex Jordan Jr., designed in the style of architect Frank Lloyd Wright, but then extended and opened to the public in 1959.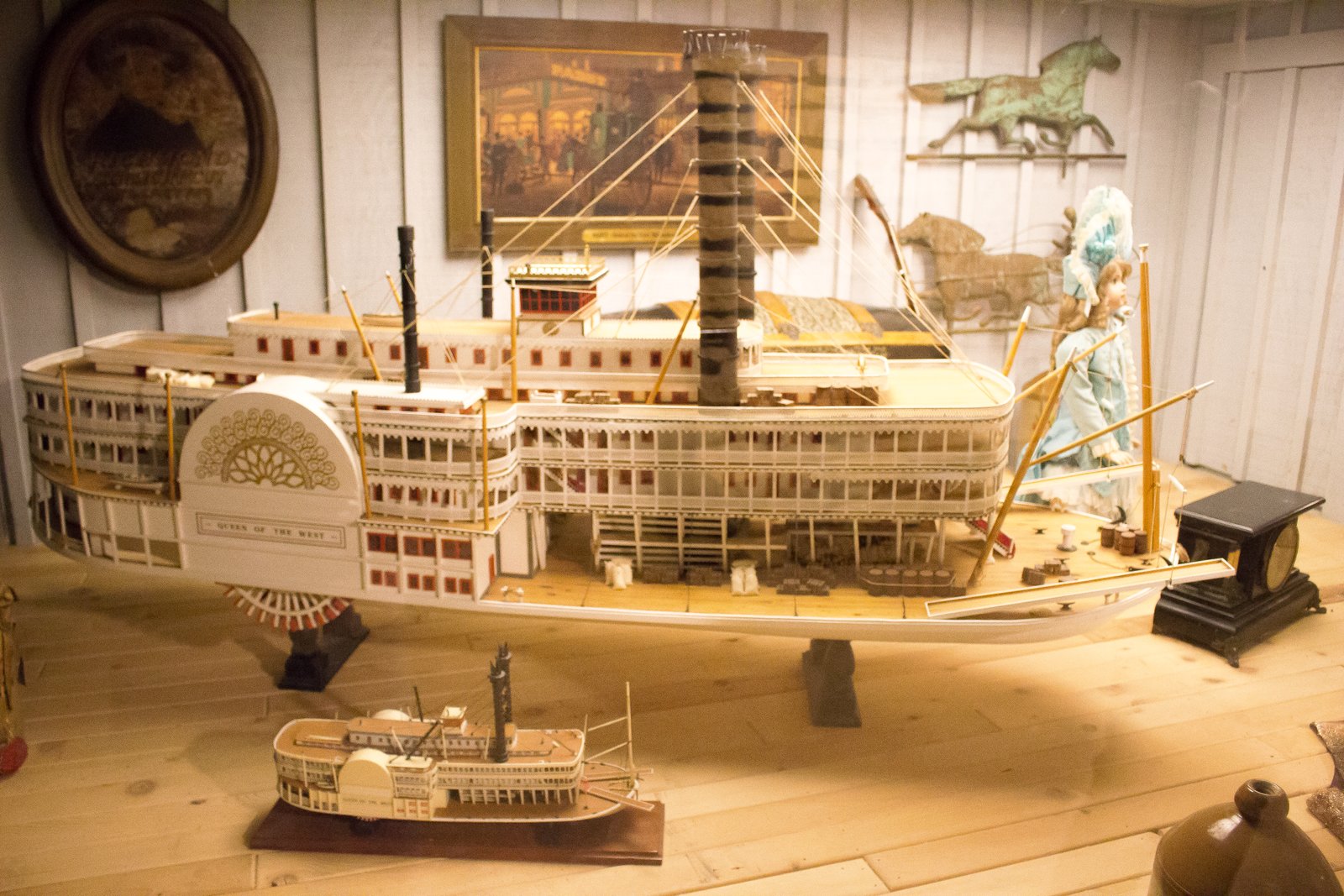 There are various rooms showing early American heritage, music, and history. Once we arrived at the House on the Rock we started the tour (which takes good 4 hours to complete). First we visited the Infinity room, which is a platform that sticks out 66 meters (218 feet) from the house without any supports underneath. 
With total of 3,264 windows the iconic structure treats guests with a truly spectacular view.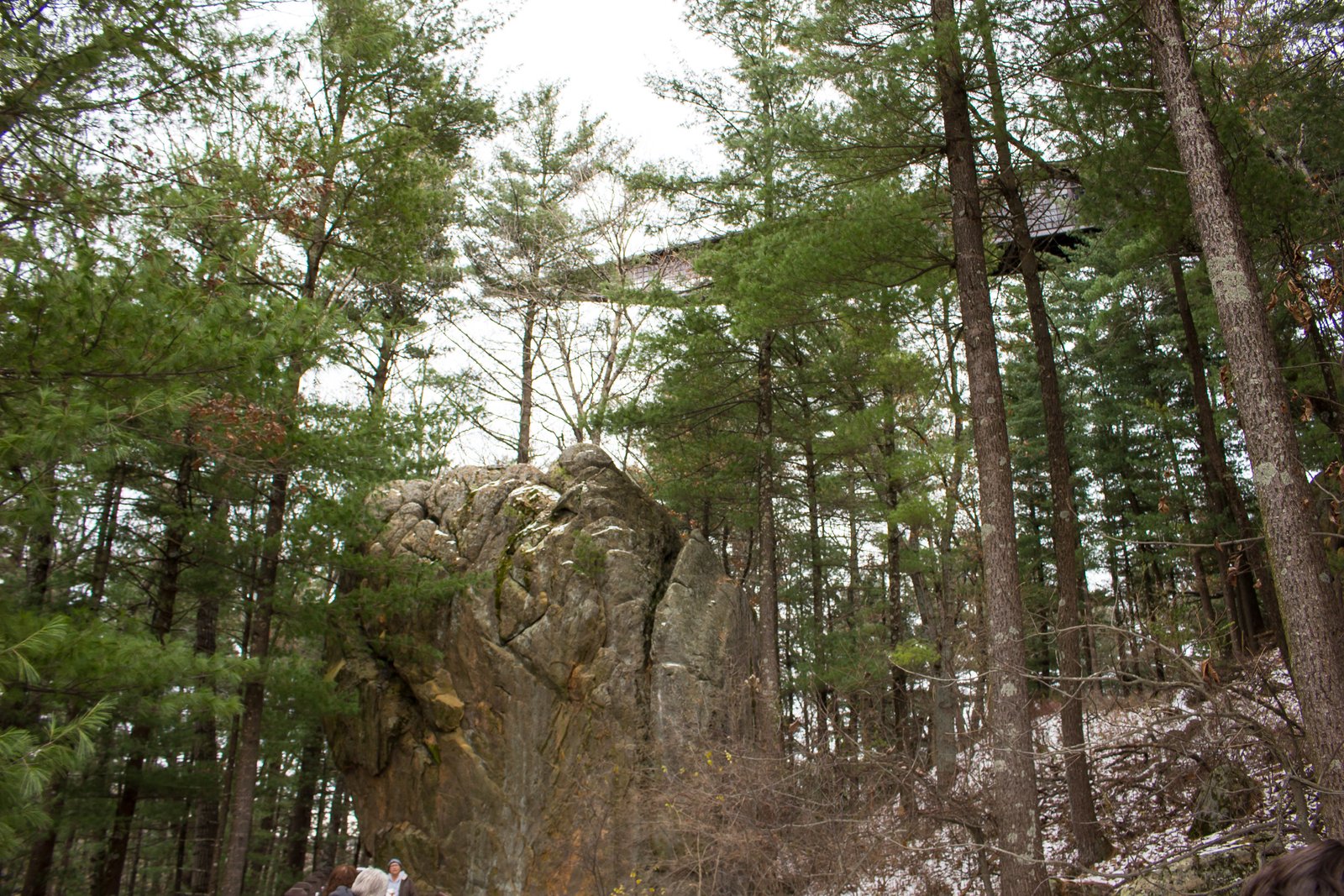 After spending a significant amount of time looking through the windows, we moved to the next part of the huge resort – a section where Alex J. has lived. I could not wait to discover what the rest of the property held. Shortly after we found ourselves in building 2 where there were more rooms incorporated in the rock structure. With little corners to sit down and big inclined windows to lean on this is the part of the resort, which really looks like a contemporary style building.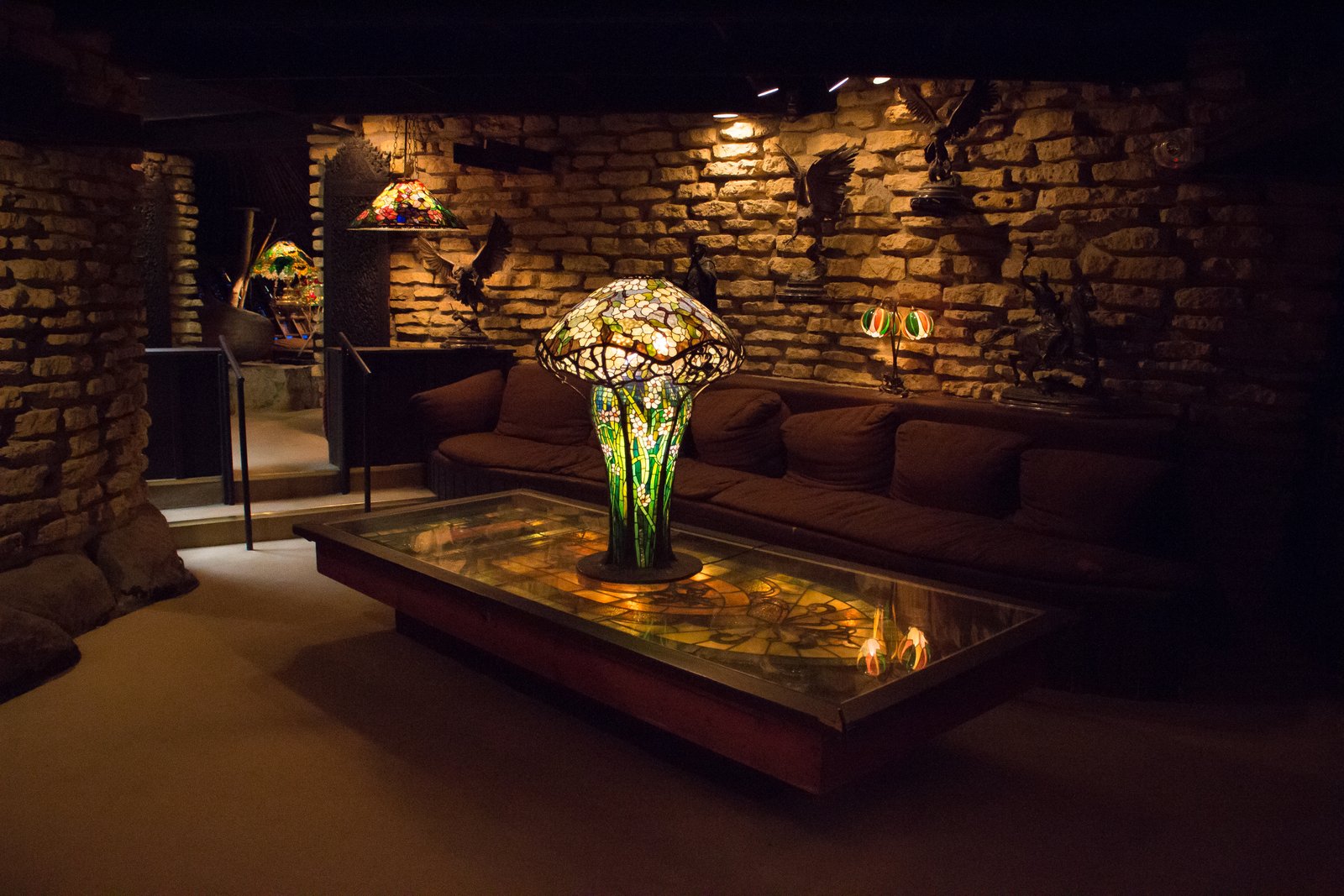 To go to the next building you take an outside walk, through the resort, by one of its gardens. Then, you get back in simply to find a huge space field with mock-ups of historical buildings, ships, war artifacts etc. Walking through all that I felt dizzy… I recommend you take it slow because… they are so many! After going through multiple rooms filled with everything from dolls to artillery aids we found ourselves in the past – literally. There is like an inside mall that looks like a small city from the '60s. Old cars, Victorian houses and vintage decoration all contribute to that '60s atmosphere. Lucky for us that most of it was decorated for Christmas so it looked really like going back in time but staying in the current season. At the end of this building you find this enormous locomotive obviously not authentic but definitely astonishing.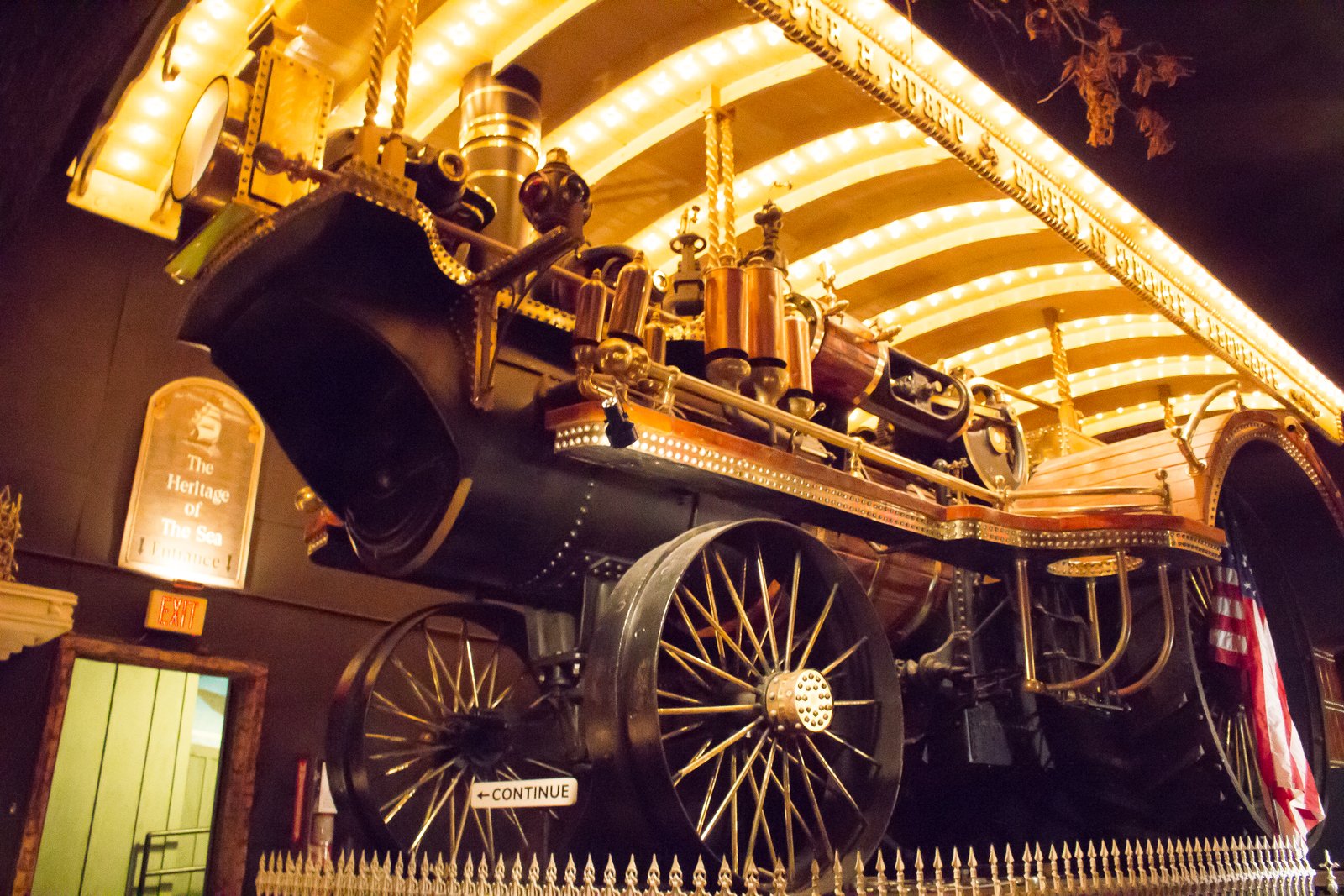 couldn`t help but be drawn to a real size mock-up of a movie theatre, again, '60s style. Its entrance leads to a few huge music halls with mechanical orchestra. I admit it's little creepy – multiple music instruments and no human to play them … It makes it even more scary because the music rooms are dark, filled with old stuff. I felt like trapped in a sick Halloween labyrinth. Although, it was creepy I enjoyed it because it is something totally different, a bit bizarre but very much worth seeing.
The music played in all of the buildings is not of my taste but well, definitely contributes to the creepy aspect of the atmosphere.
Next building holds a surprise – huge sea monster – 4 floors of a sculpture like taken straight out of the movie "Jaws".
On the walls – everything from a real newspaper with the Titanic crash on the front page to a mock -up of the Titanic ship and even the iceberg that crashed into it.
And then…. Just when you think there can't be more to see, there is the main attraction – The Carousel. I screamed from happiness like a little girl when I saw it!
Added in 1981 the large indoor carousel is the world's largest merry-go-round, featuring 269 animals—none of which are horses—and 20,000 lights. The shiny, loud, machine is hard to fit in one picture. The carousel costs a little over 4.8 million dollars
Besides this there is a whole floor of retro vehicles, car covered by tiles, retro cafe (that really looks like you are in a '60 s movie) and many, many other things. One would say even too many because at one point you don`t remember where you started…
If you decide to visit the House on the Rock reserve at least 5 hours for the tour!