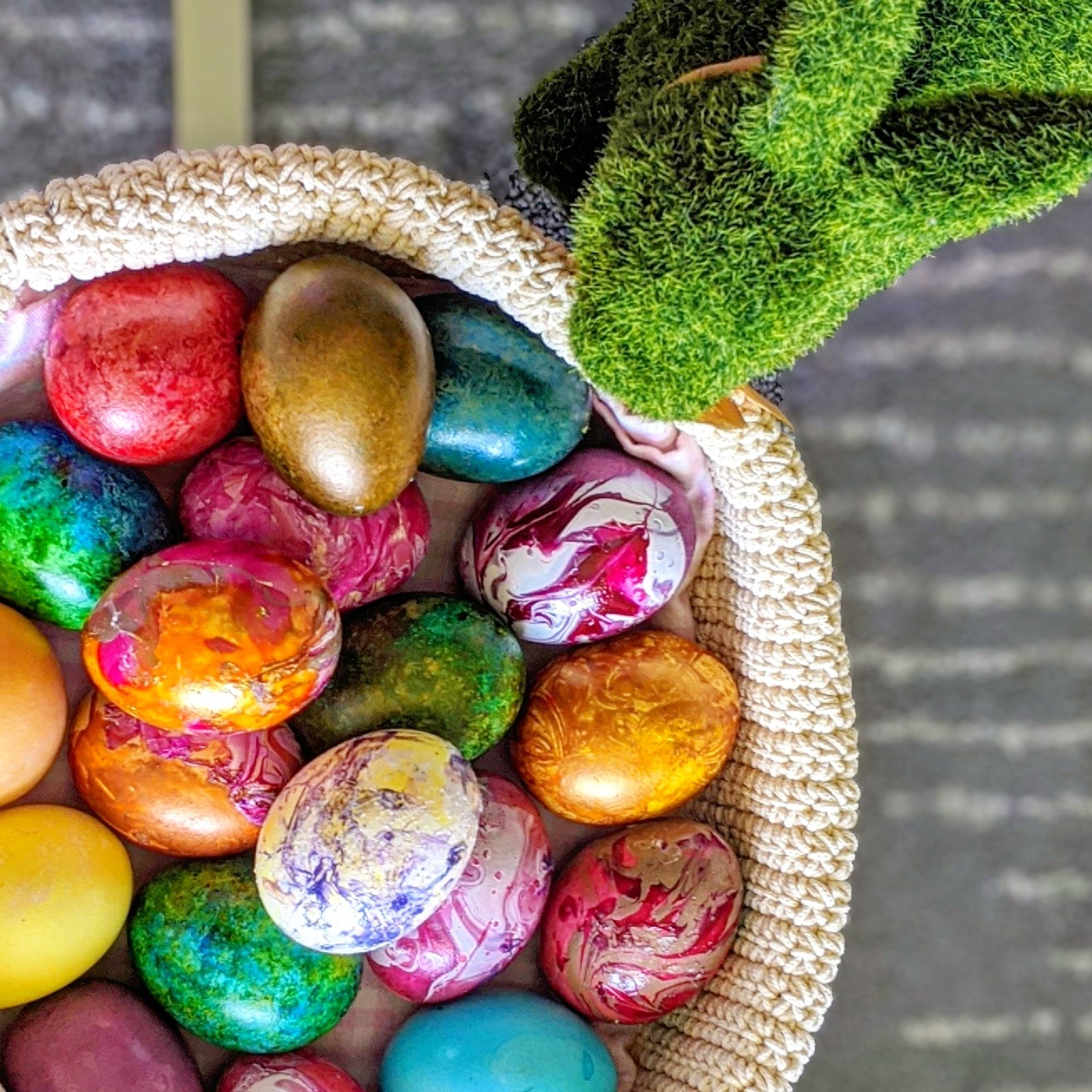 Easter eggs decorating ideas
As every year on a Great and Holy Thursday, just like Orthodox tradition dictates, I decorate Easter eggs. I usually use regular, old-fashioned egg die that dissolves in hot water.
This year though I tried two different ideas for achieving the "marble" effect on the Easter eggs.
I used a gelatin-based egg dye called "sapphire" that is so simple because all you have to do is rubbed it onto the eggs after they are fully boiled. (I found it in a Bulgarian store, but you can also buy it in Greek or European supermarkets). An important part of it is to wait until the eggs are room temperature. This egg dye brings a shiny metal effect to the eggshells – gold, silverish or copper!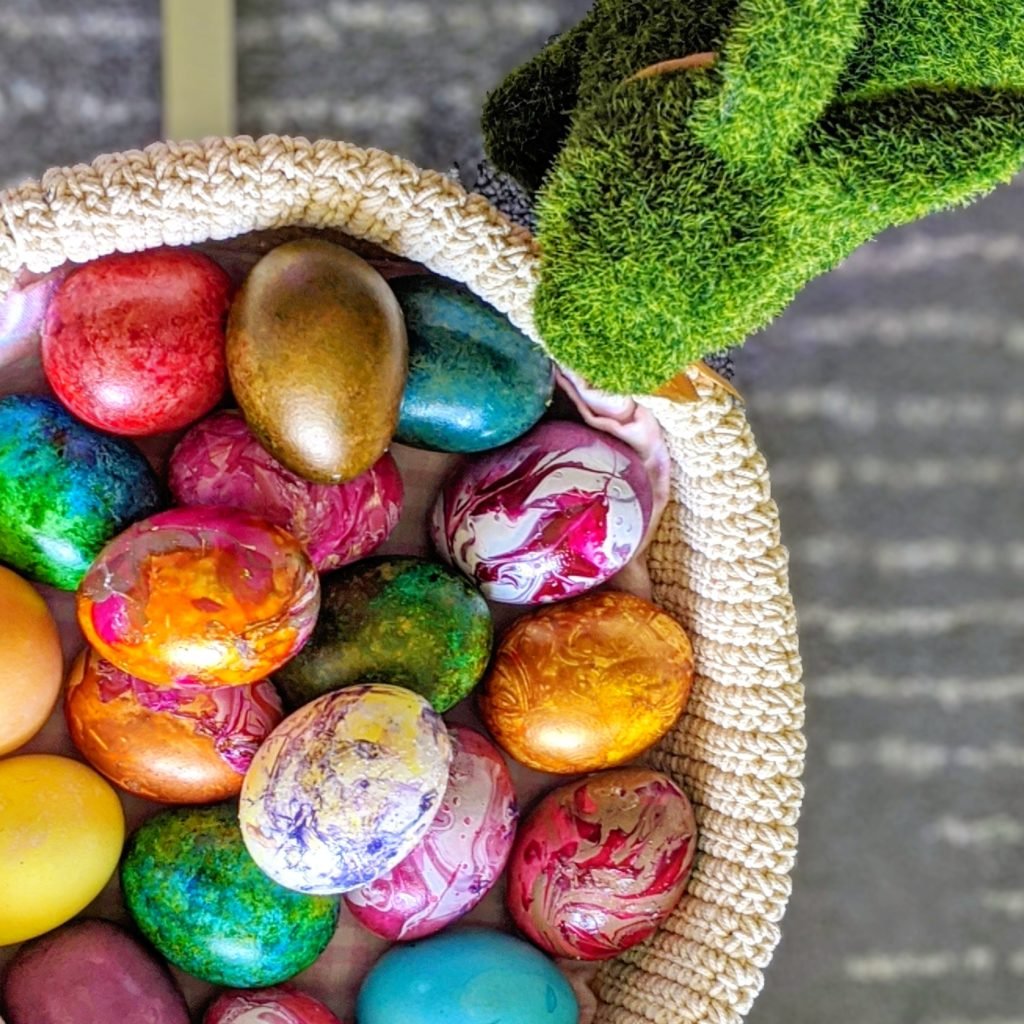 The second method I used this year in combination with the first is decorating the eggs in nail polish and water. I have to say it got a little messy but its worth it. All you need is:
boiled eggs;
nail polish in different colors;
cold water
plastic cups (or other tupperware) and toothpick
spoon or small kitchen clips (if you don`t want to ruin your nail polish)
I posted couple of stories on my Instagram and got so many questions about this method so here it is in 5 steps:
Place the cold water into the plastic cups and pour a few drops of nail polish inside;
Spread the color with toothpick till appears like marble;
Hurry to place the egg inside the water covering only the half of its surface.
Enjoy the amazing decorated Easter eggs!