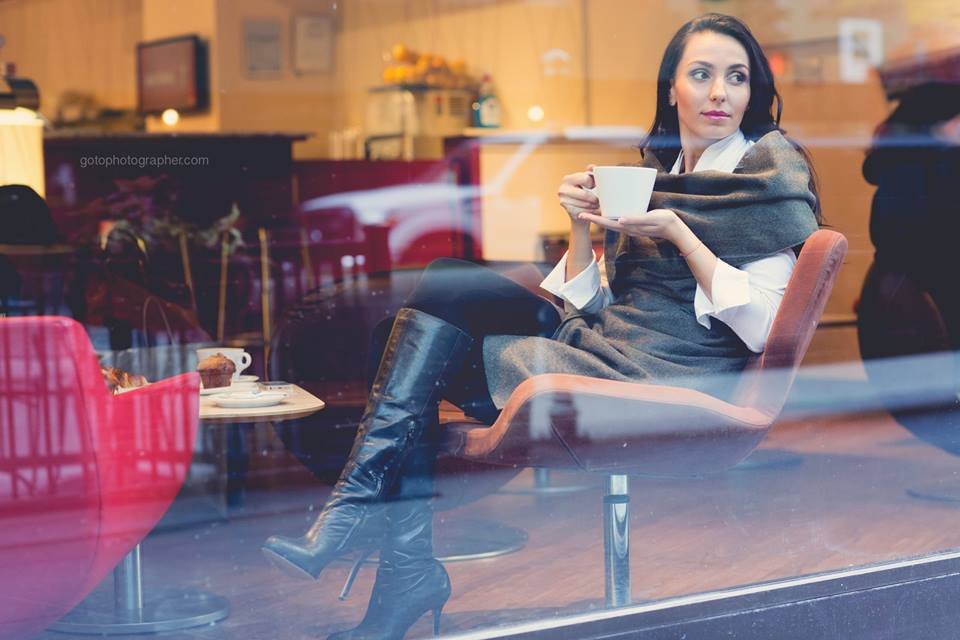 My top 10 favorite coffee and lunch places in Chicago
I believe there is something special about finding a favorite spot in the city. Whether a restaurant or just a coffee shop, a place that you visit often becomes your signature.
For me, that place has to be pretty and welcoming, and when I say this, I don't mean just fancy, but rather cozy and inspiring. To give you a better example, I have gathered my top 10 favorite coffee spots in Chicago. Places that I occasionally visit for cappuccino and pastry or lunch.
Here are my top 10 favorite spots:
3 Arts Club Cafe at Restoration Hardware – Weather on a hot summer afternoon or cold winter day, the 3 Arts Club Cafe is a perfect place for a cute date or business lunch. Located inside the 5 story RH store, the cafe offers a terrific coffee bar and a full menu. I personally like the avocado toast and burrata there, as well as the salmon and the truffled grilled cheese.
RL Cafe Chicago at the Ralph Lauren store on Michigan Avenue its another favorite spot of mine. I love going there in spring and summer when the garden is open but also in Autumn. The warm atmosphere predisposes to a candid conversation. My favorites on the menu are the kale caesar salad, escargots, and the seafood tower. 
Atwood – an excellent place for lunch or afternoon bite during the week. Located on 1 West Washington St.; in Chicago's business districts, the restaurant offers a great selection of sandwiches and lunch items like pasta, salads, and meat. I usually go for the Atwood burger or mussels and a cup of soup, but I can highly recommend the waffles and the french toast. 
Iguana Cafe – mostly visited by eastern Europeans, this place reminds me so much of Bulgaria. I go there for the best savory crepes in town – all named after European cities. Try "Berlin" with turkey, provolone cheese, tomatoes & Avocado or "Prague" with bacon, gouda cheese, tomatoes, green peppers, & sautéed mushrooms.
Grand Lux Cafe – the ultimate tourist location overseeing the Magnificent Mile, the restaurant is a long-time favorite spot of mine. I really don't mind the big crowd as long as I can get a good seat by the window. Favorites on the menu: All specialty non-alcoholic drinks like Pineapple Mint Smash and Passion Fruit Ginger Crush. Also, must-try is the Molten Chocolate Cake, but if you are not a chocolate lover, the Créme Brulee is also fantastic! 
Vanille Patisserie – Who doesn't like French pastries? I remember the first time I walked in (at the first location on 2108 N Clark St) and the smelled of macaroons and fresh coffee. Lovely place to get a dessert and little pick me up. 
Aster Hall – located on the 5th- & 6th-floor of the 900 North Michigan Shops this fashionable food court offers unique upmarket eats, craft cocktails & choice wines.
Petit Margeaux – French cafe & patisserie, based in the Waldorf Astoria Hotel, offers house-baked pastries and sandwiches that can please even the most sophisticated tastes. Needless to say that I am a fan of croissants and macaroons, I love splurging there once in a while, especially in spring and summer, when the terrace is open.
Allis at Soho House – I love the afternoon tea there with finger sandwiches, scone, a selection of fancy cakes, tea of your choice. Also great Monday- Friday 3, 6, 9 happy hour. They have great selection of loose-leaf teas and peaceful atmosphere.
3 Greens Market – Going there mostly to do some work on my laptop or for a business meeting. The place features healthy salad bar, hot and cold bites, burgers and soups. Perfect for lunch, followed by a nice cappuccino.