1920s architecture in Evanston #OHC2018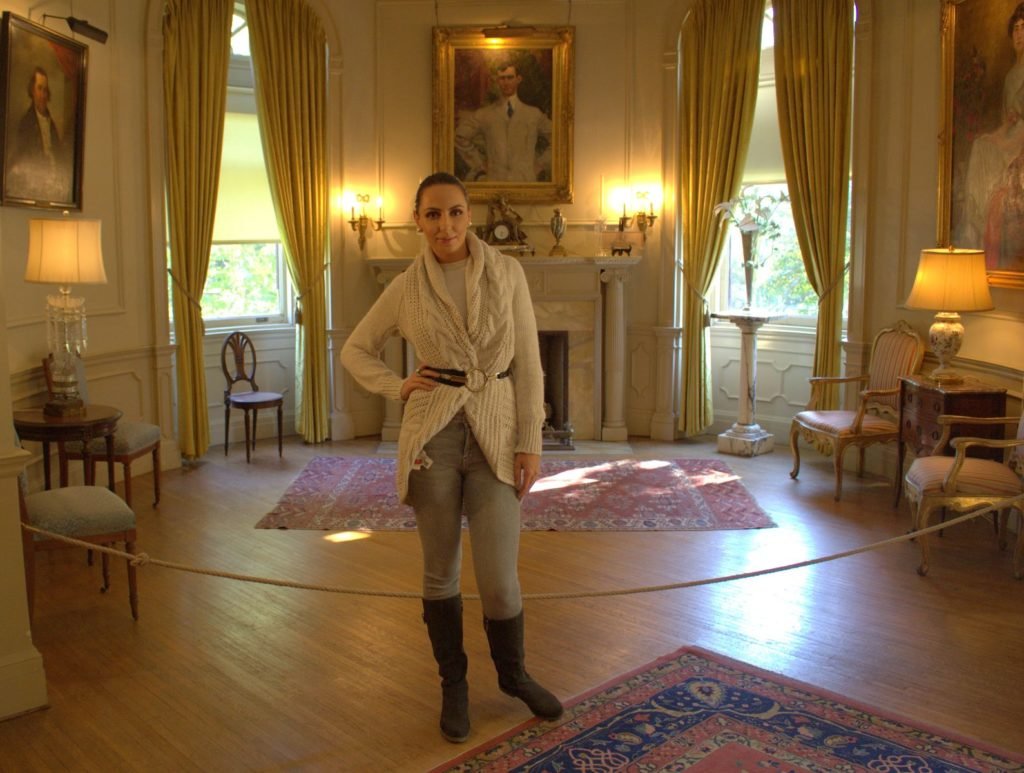 An authentic #PanAm uniform in the Charles Gates Dawes House in Chicago #OHC2018 and a picture of the Republican National Convention from 1924 #americanhistory pic.twitter.com/P54zfRik2B

— Galina Petrova (@Galyamodel) October 14, 2018
First stop – the Charles G. Dawes House
Located in Evanston, IL the building is a historical museum that was home of Charles Dawes from 1909 to his death. Built in 1894, this Chateauesque lakefront mansion still holds the spirit of the still holds the spirit of the 19th century. Masculine styled library reminds of all the important guests that Dawes used to receive. The 30th vice-president of the United States even accepted his nomination in front of the mansion and that brought hundreds of people to see it.  
The house is undoubtedly a National Historic Landmark – the beautiful interior, the furnishings, the artwork, and Tiffany lamps of the Dawes family create an extraordinary and memorable experience. 
The kitchen also had an authentic look and appliances. The stairs and ceiling are gorgeously combined with the hunting trophies of the owner. 
I was mostly impressed by the library – dark, subtle atmosphere with heavy furniture and magnificent vibe. 
According to Wikipedia Charles Gates Dawes earned the 1925 Nobel Peace Prize for his plan to alleviate the crushing burden of war reparations Germany was required to pay after World War I.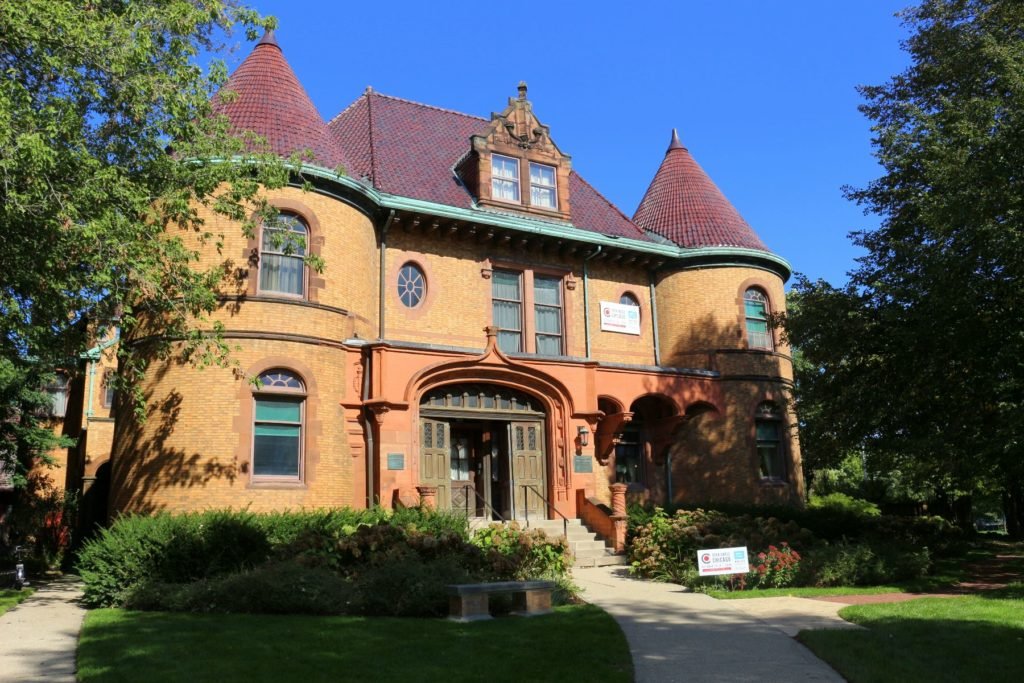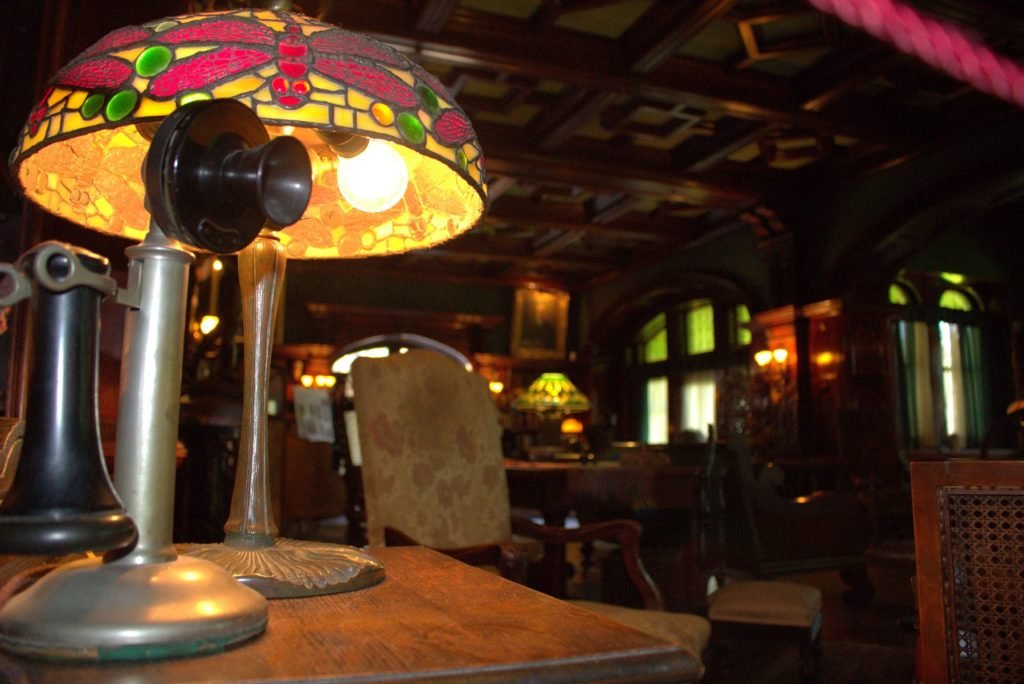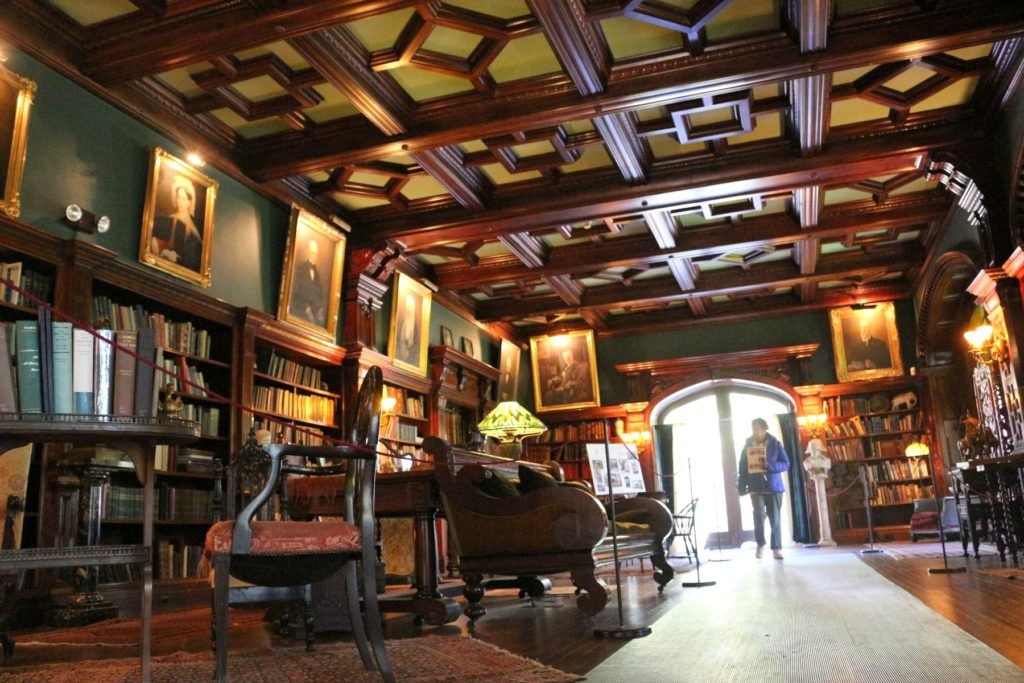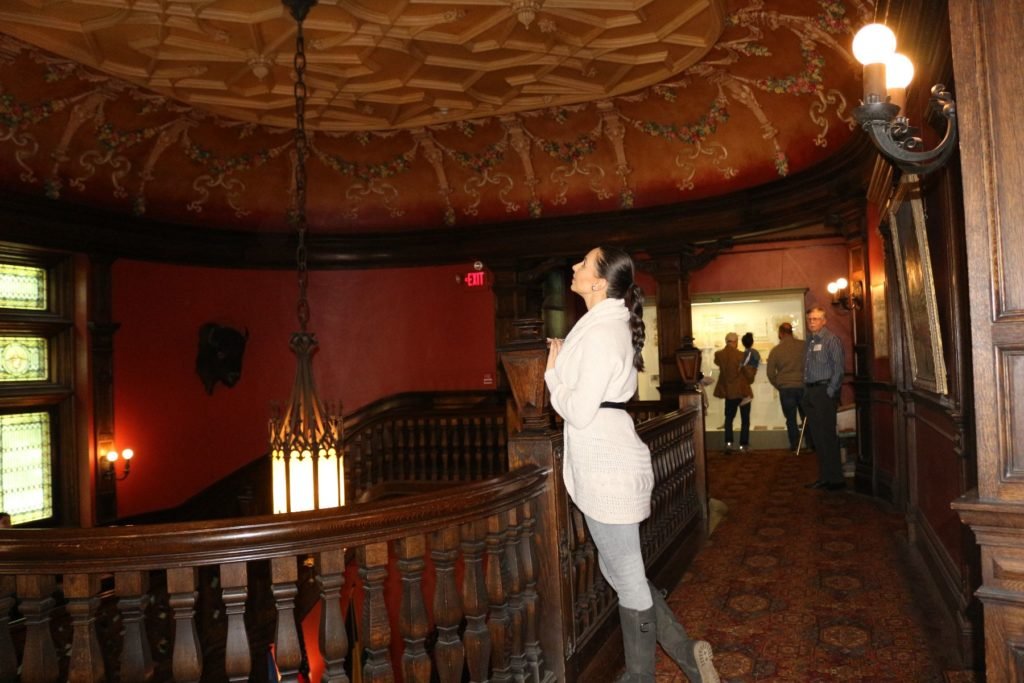 My second stop – 555 N Sherridan 
I had my eye on this "Pink Building" for a few years now but I couldn`t find time to visit in my previous OHCs tours. Built by architect Benjamin H. Marshall back in 1918 the Edgewater Beach Apartments is the only remaining part of the Edgewater Beach Hotel complex – Spanish style "Pink Palace". The hotel was demolished in the late 60s but the building remained in place and it was later listed as one of the Historic Places in the National Registry. It has a unique Maltese-Cross shape to give each room maximum natural light and views of Lake Michigan. An indoor terrace overlooks the original Beaux-Arts pool. 
It's basically a Pink Palace that used to host guests like Marilyn Monroe, Frank Sinatra, Judy Garland, and Charlie Chaplin in its hotel part which was demolished back in 1967. 
The 60-foot heated pool is stunning. Back in time, the restaurant of the complex used to serve food.
This amazing building is celebrating its 90th birthday this year!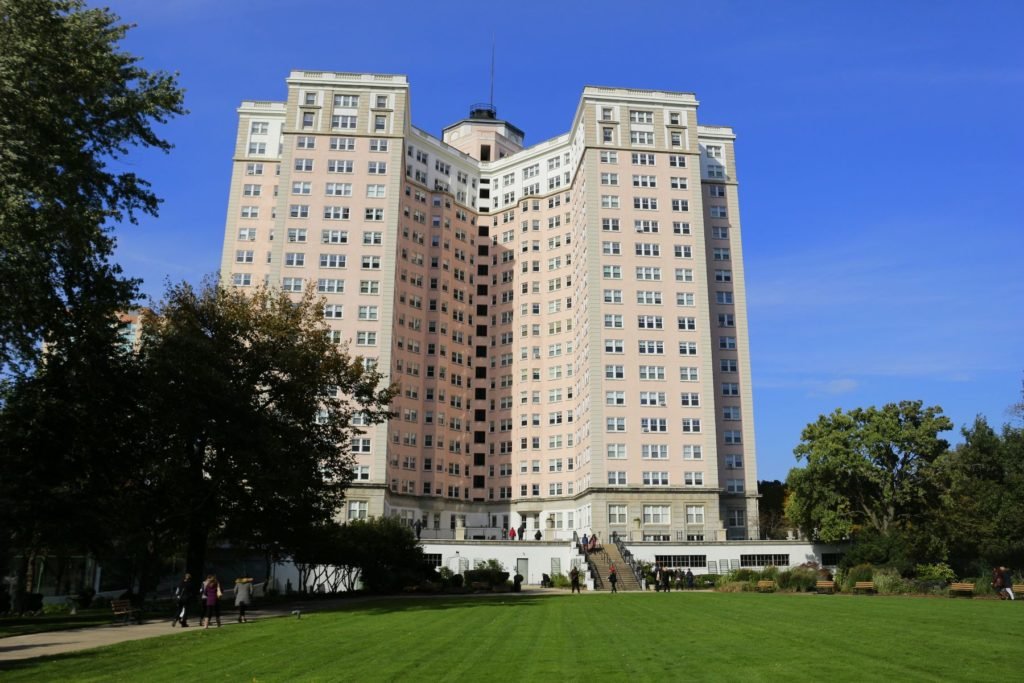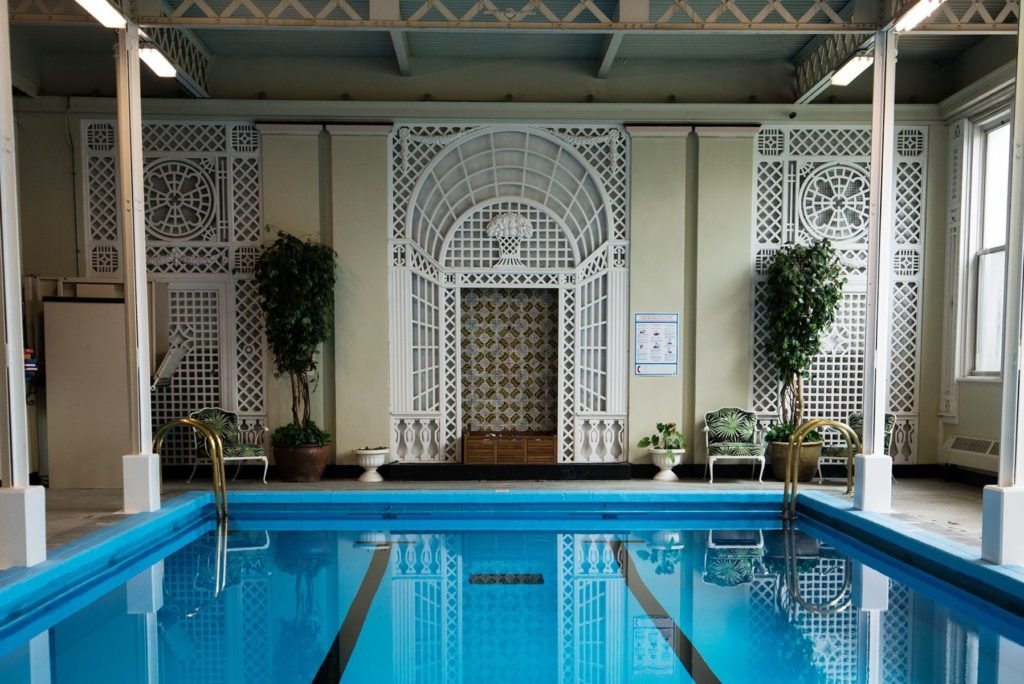 Next! – The Colvin House Chicago 
This Chicago landmark built in 1909 by George Maher is now the home of Creative Coworking: a shared workspace, meeting place, and small event space. The residence was built for Edwin M. Colvin, his wife Clara and their four children. Colvin moved to Chicago in 1885 and worked in the printing industry, ultimately becoming an executive with F.W. Hall Printing Company.
The Prairie Style-inflected American Foursquare mansion had fallen into disrepair after years of neglect but has now been restored. The interior resembles the décor found in the lavish movie palaces of the day. 
The over-the-top plaster ornamentation that was likely added in the 1920s. 
Colvin House was designated a Chicago Landmark in 1994.