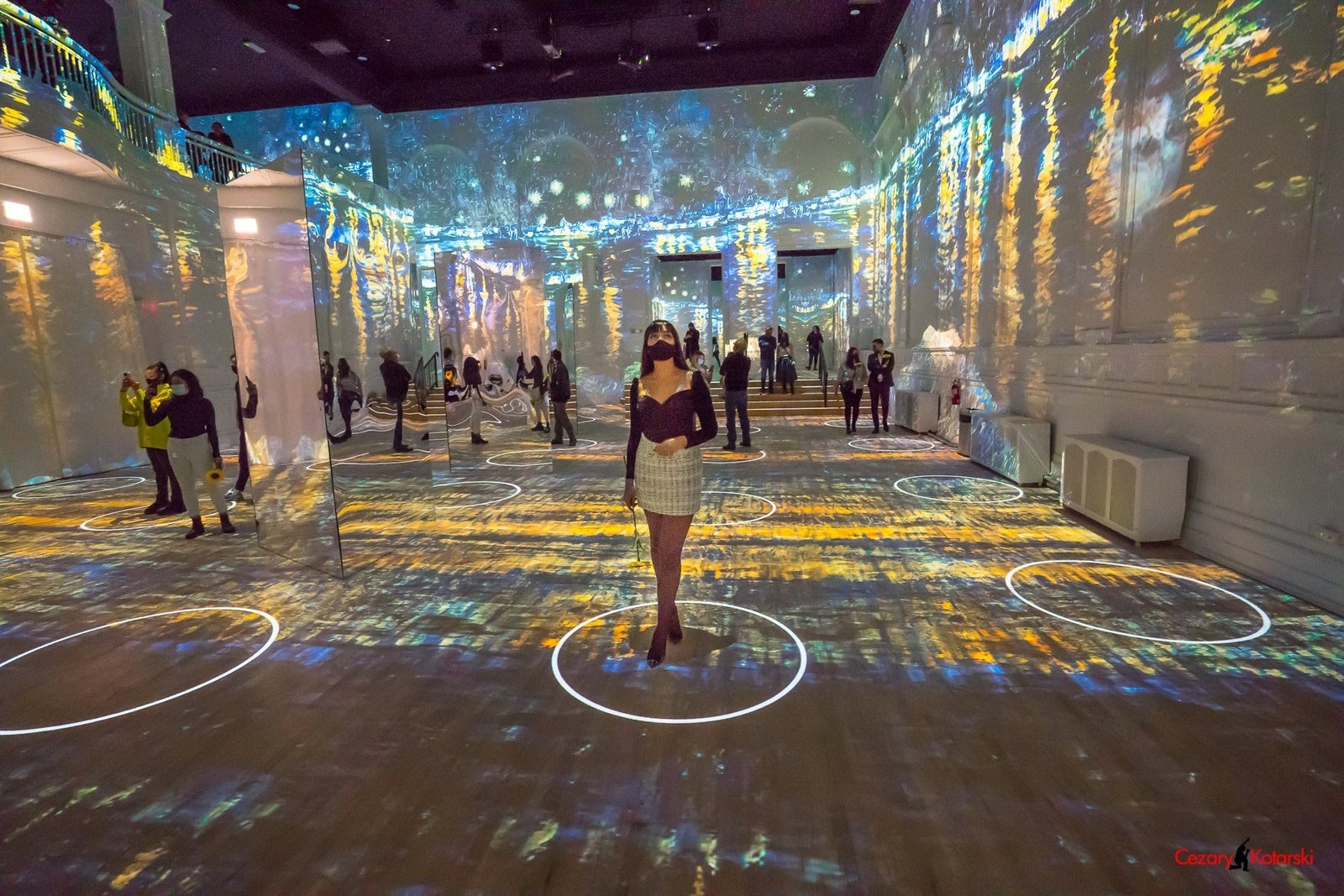 Plunge into Van Gogh Immersive Exhibit in Chicago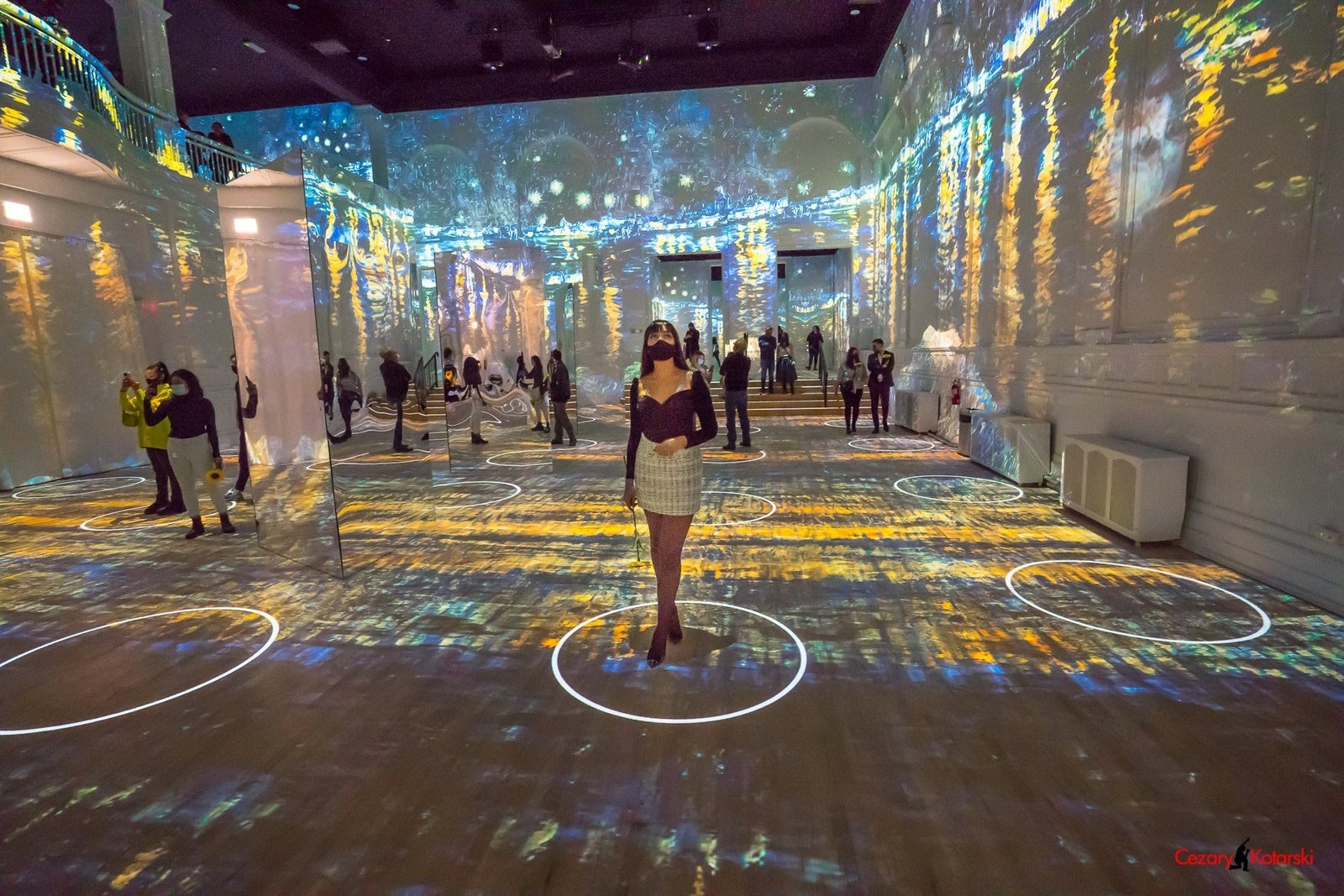 I was anticipating this exhibit ever since I laid eyes on a picture from the first experience in Toronto last year.
The Immersive Van Gogh exhibit offers a unique look at the iconic art of Vincent Van Gogh, inviting the audience to "step inside" the art itself. The images and lights are accompanied by music which enhances your senses.
The best view of the grand hall is from the balcony! Can`t wait to show you the video we filmed with Cezar Studio!
Previous
Next
More than 70 projectors illuminate a total of 15000 sq feet or 35 feet tall walls with Victorian Era architectural details. The exhibit is held in Lighthouse ArtSpace Chicago, a three-story facility located at 108 W.Germania Place.
Ticket prices start at $39.99 for adults ($24.99 for children 16 or younger) but if you hope to pop in just now you are late to the party.
The show sold out for its first month weeks ago but you can still get in by purchasing the Date Nigh package that gives you a private balcony for 2, a bottle of champagne, truffles, and a bouquet of flowers – perfect for Valentine's day!
First available general admission dates are in April. Here is a direct link —> https://www.vangoghchicago.com/