This year at the EXPO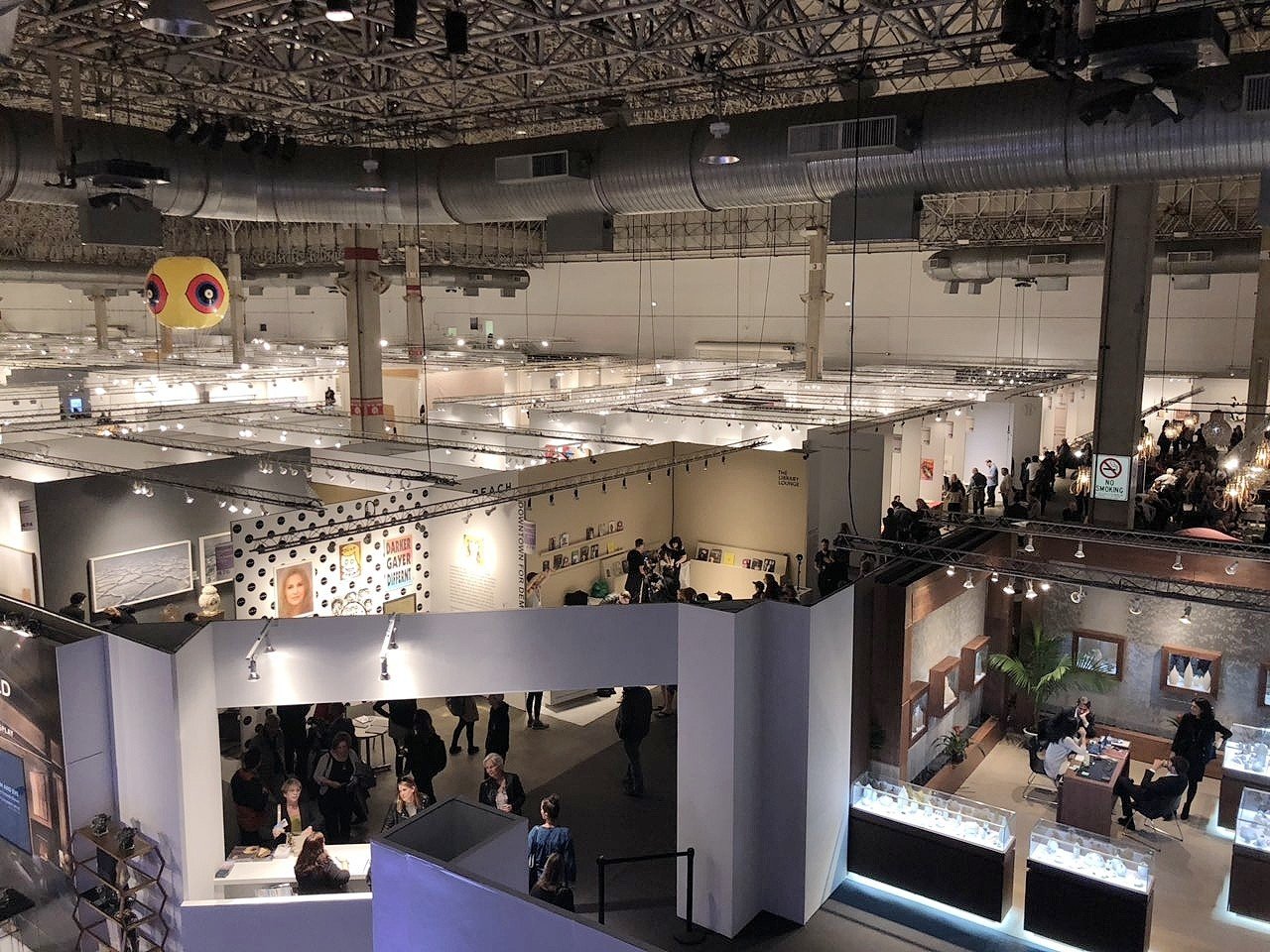 Like every year EXPO CHICAGO brings to the Windy City hundreds of artists from around the world and amazing new view of life as it is. I have always said that art has nothing to do with pretty and everything to do with expression – of who you are, how you see the world and how do you want to be seen. The thousands of pieces of artwork in Navy Pier proof just that but also compete with one another to still your attention.
Expo Chicago 2018 futures more than 135 exhibitors from 27 countries. Inside the massive venue, you can find the biggest selection of modern and contemporary art. Along with new artwork from well-known galleries in New York, London, and Chicago I also enjoyed seeing art from nonprofits like Downtown for Democracy and Human Rights Watch because as I said short ago art is about expression.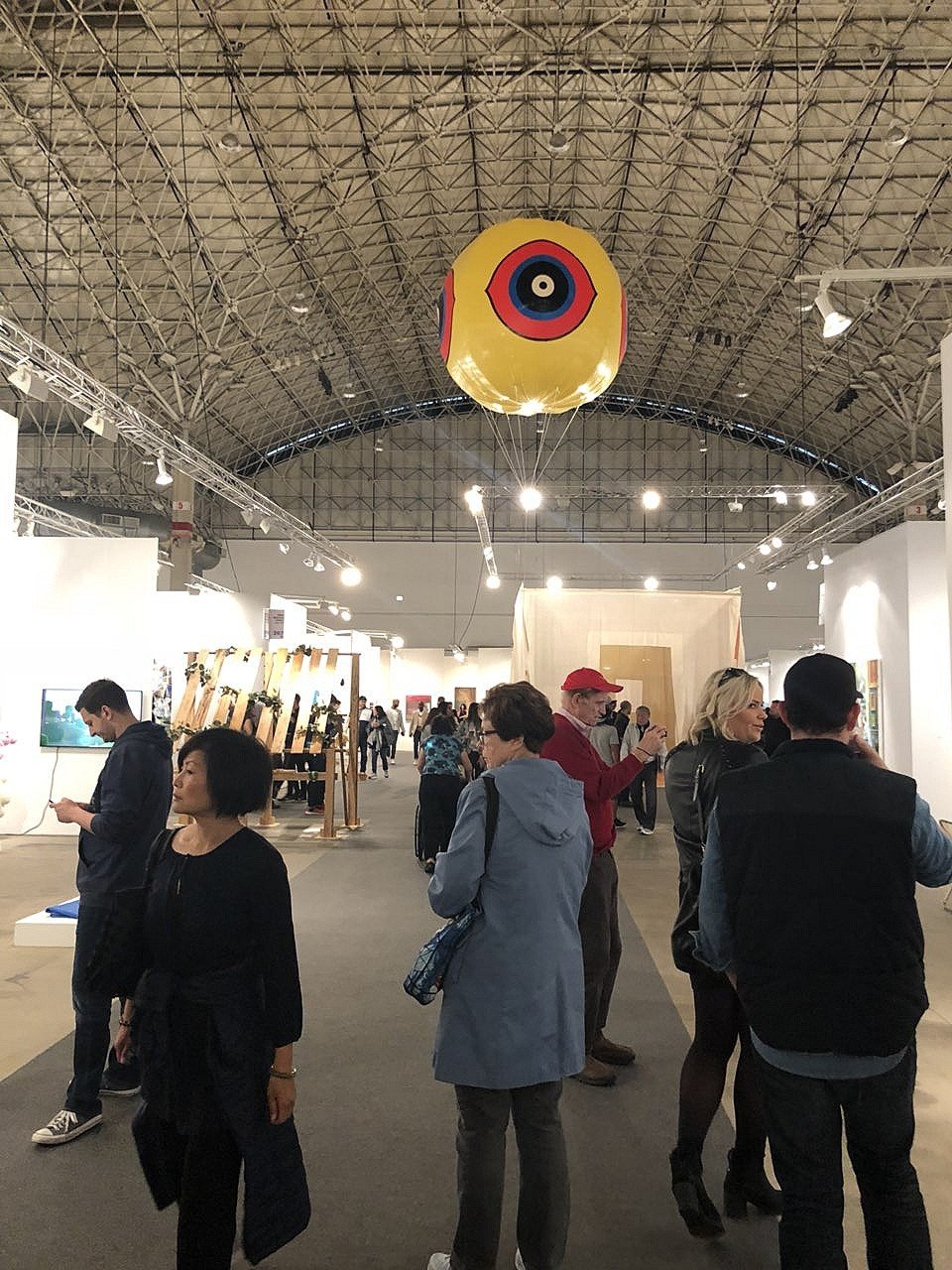 Although, the hundreds of square meters installation space is filled with the prominent names of contemporary artists I found
This painting by Thrush Holmes called Suck It (2018) gathers lights with street style murals and political touch.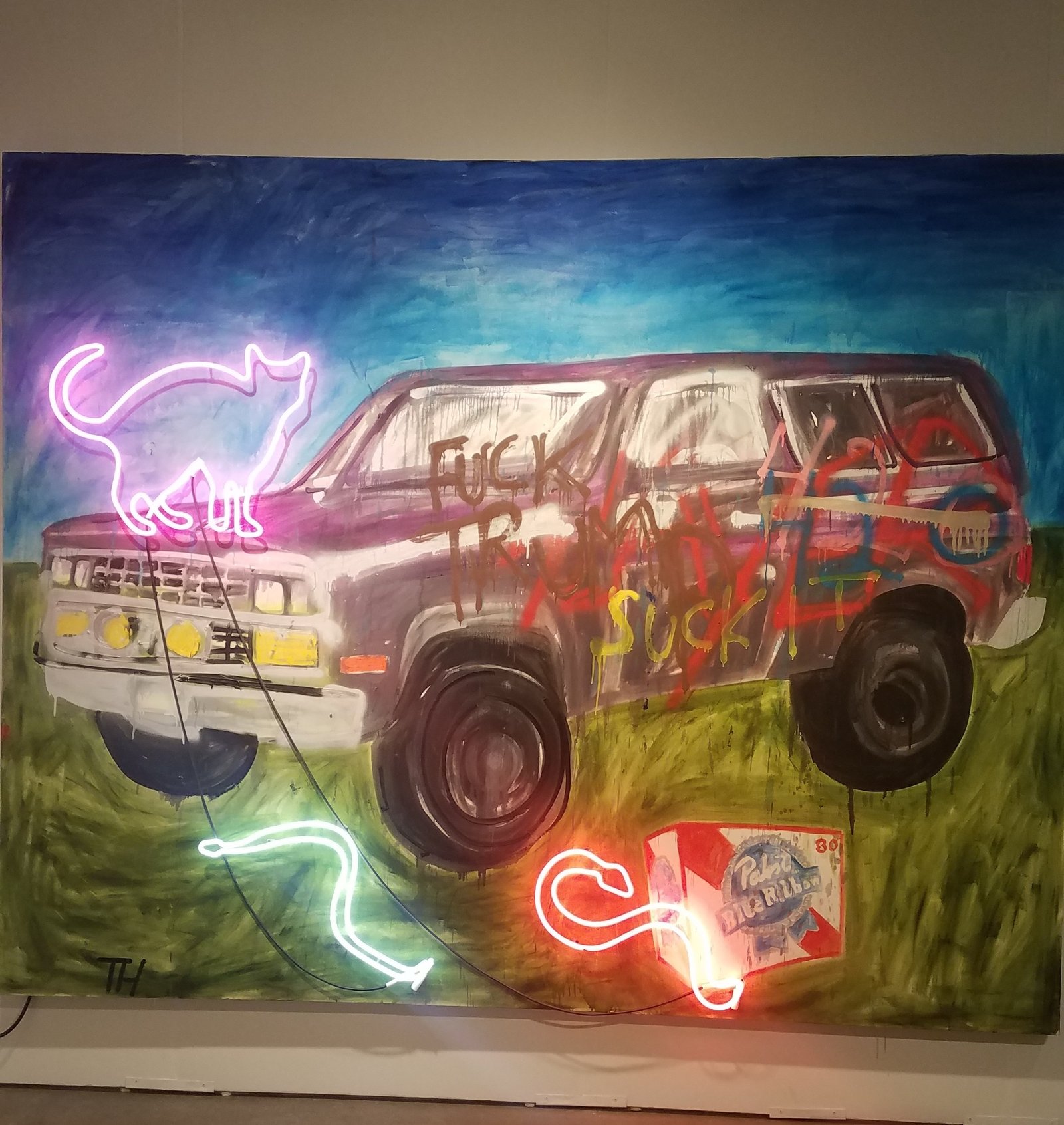 My friend Kate and I found a decent place to rest our feet after the long walk around the art. A bathtub filled with balls part of the #thebeachchicago booth. I also learned there is going to be a huge event in Navy Pier at the beginning of next year featuring millions of balls representing water drops. In other words, the artists behind it plan to "splash us" with lots of similar installations all in one. I will keep you posted on when and where is that event. Follow my Instagram for more info!


If you are in Chicago this weekend I highly recommend you stop by Navy Pier and see the EXPO.