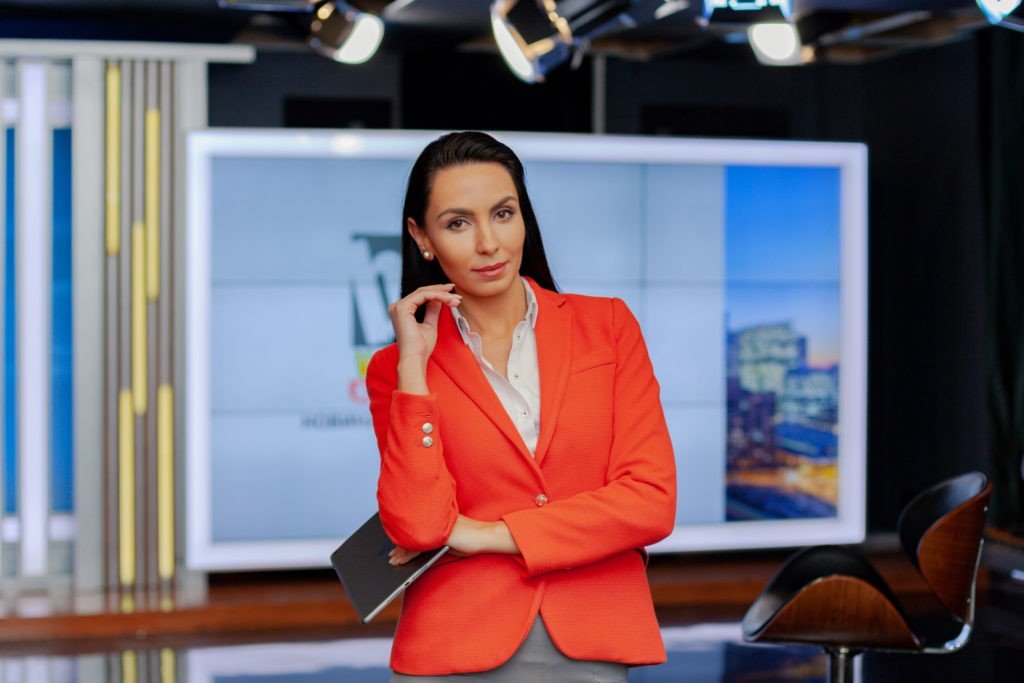 Chicago-based Editor, Journalist, actress, and model Galina Petrova has covered some of the most newsworthy events for the Bulgarian community in Northern America. Covering significant events in the United States like the presidential elections of 2016 and 2020, The Inauguration of the 45th & 46th United States President, and Bulgarian parliamentary and presidential elections held in the United States from 2012 – 2022, Galina has established as a prominent political correspondent. First gaining notice in 2011 as the first reporter of the leading Bulgarian newspaper BG VOICE, she worked later as a TV producer and news anchor for the first Bulgarian Television abroad.
As a college student, Galina studied journalism and Public Relations at Varna Free University in Bulgaria. As part of the active academic society, Galina Petrova was the University Radio Station radio host. Before successfully defending her thesis in TV journalism, she specialized at Universita Degli Studi di Siena in Italy for three months.
Galina went further for her Master's Degree in Political Science, which is currently in progress.
Parallel with that, Galina Petrova worked on diversifying her modeling resume by working with some of the most prestigious professional photographers and designers in the country. Miss Petrova has modeled for brands like Loreal, Mizzani, Ecru NYC, LAtan, and others.
Miss Petrova was featured on two billboards in Illinois, one in the state's capital, and multiple digital and print advertisements, along with fashion blogs and magazines. She was the model for Gordon Salon and Spa in The North American Hairstyling Awards.
Galina Petrova is also an active member of the Bulgarian Community in the United States. She was the emcee of the Bulgarian Day Celebration at the Chicago Botanic Garden, The Bulgarian Fest in Busse Woods in 2016, and the Bulgarian Liberation Day Gala in 2018, held at the Cultural Center of Chicago. Her contribution is also noticeable because of her tireless volunteering work not only in her ethnic community but also at the local and national organizations in America.
[URIS id=1537]